State Safety Program (SSP) (Classroom, 5 days)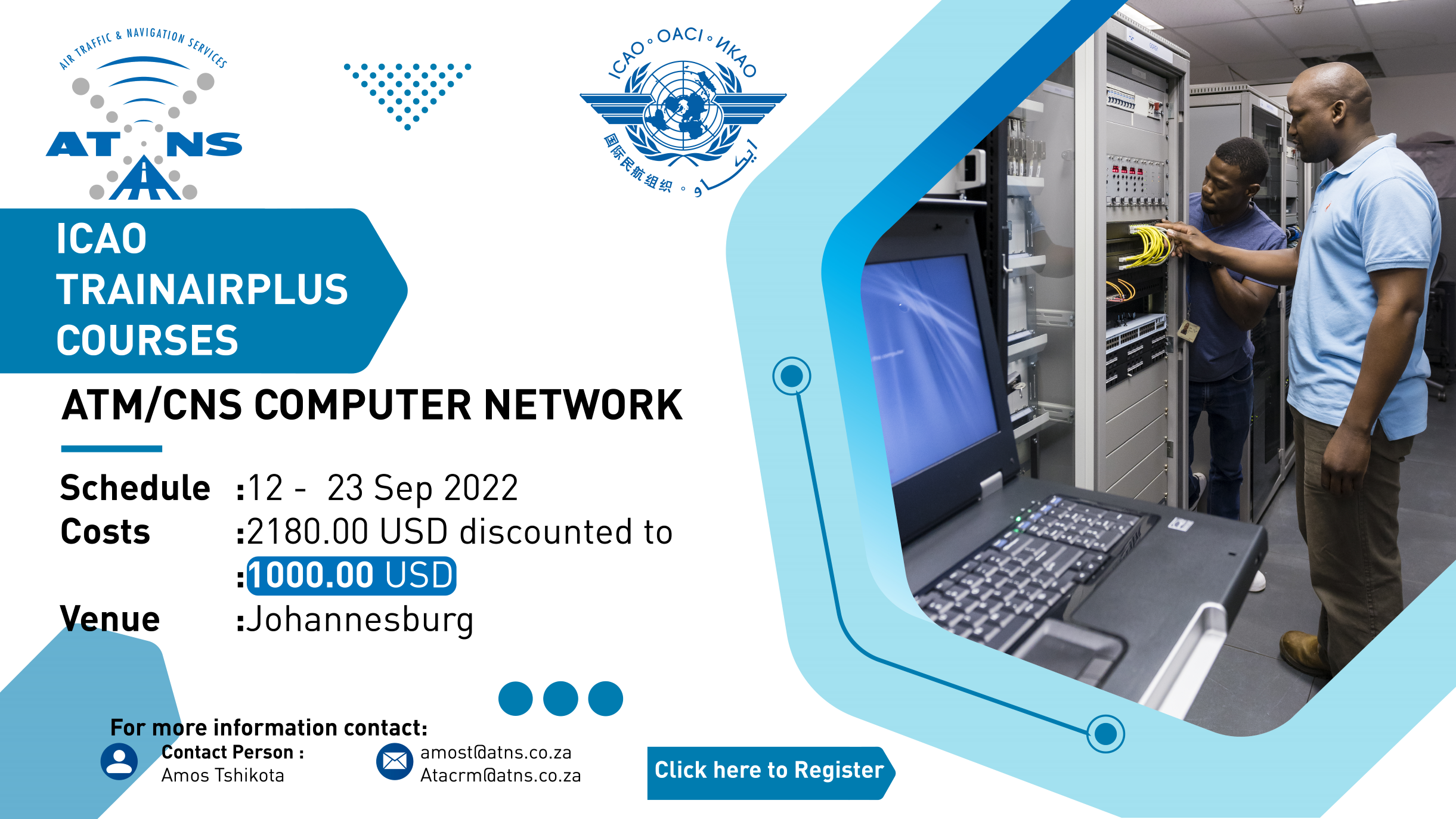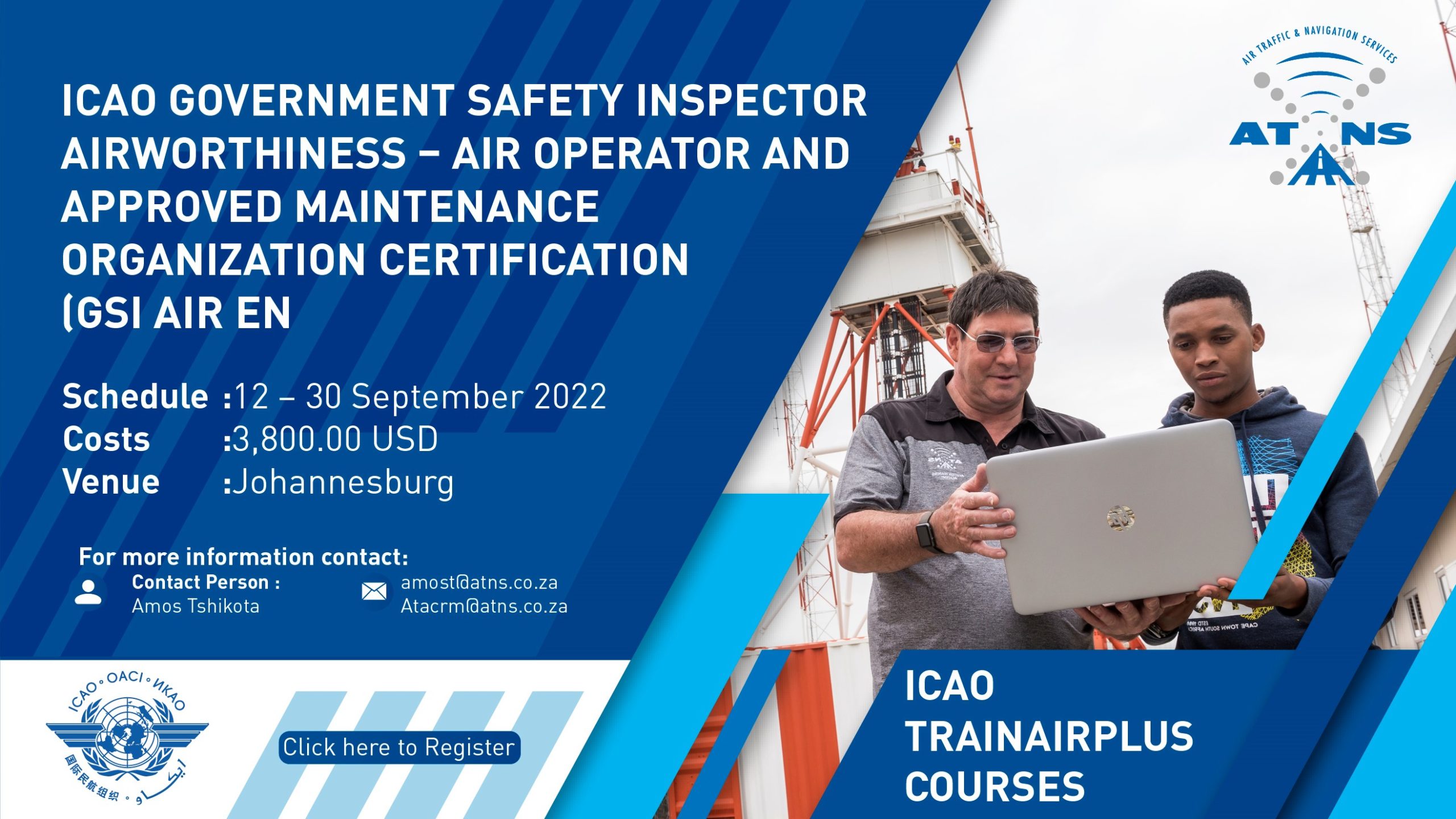 About
Learn how to develop, implement and maintain a State Safety Program (SSP) in compliance with the relevant ICAO Standards and Recommended Practices (SARPs), namely ICAO Annex 19 and Doc 9859 Safety Management Manual (SMM).
An SSP is a management system for the regulation and administration of safety by the State, appropriate to the size and complexity of the State's civil aviation system, in order to achieve an Acceptable Level of Safety (ALoS) Performance (ALoSP) in civil aviation. Gain an understanding of the four main components of an SSP framework: State safety policy and objectives; State safety risk management; State safety assurance; and State safety promotion.
As part of its SSP, each State requires service providers under its authority to implement a Safety Management System (SMS) by which systemic safety deficiencies can be effectively identified and safety concerns can be resolved. States need to enact national laws and legislation to protect data gathered from safety data collection and processing systems (SDCPS). Appropriate coordination, integration and accessibility of their SSP-related safety databases needs to be established in States with multiple authorities responsible for safety regulation.
This course is available at IATA Training Centers, Regional Training Partner locations, and on-demand as in-company training
What you will learn
Upon completion of this course you will be able to:
Develop and implement an SSP in compliance with the relevant ICAO SARPs, including a harmonized regulatory framework for the oversight of product and service providers' SMS
Ensure an operational SSP which requires specific functions performed by States, including the enactment of legislation, regulations, policies and directives to support the safe and efficient delivery of aviation products and services
Understand the need to establish and maintain a safety database that can be used to support a safety data analysis
Understand that safety is now data-driven and that the existing prescriptive approach to safety is expanded and complemented with a performance-based approach
Course content
SSP and SMS requirements
The need for the development of the SSP
SSP as the bridge between the safety processes of the State and the service provider
ICAO Annex 19 contents and future amendments
Doc 9859 Safety Management Manual contents and guidance on the SSP and SMS
SSP objectives, requirements and implementation
ICAO SSP framework State safety policy and objectives
State safety risk management, safety assurance
State safety promotion
The 4-phased approach to SSP implementation
SSP reporting and performance measurements
Acceptable Level of Safety (ALoS) and ALoS Performance (ALoSP)
Safety Performance Measurement (SPM)
Safety databases to support safety data analysis
SSP protection of safety data, safety information and related sources
SSP and the airline ALoSP
Who should attend?
This course is recommended for:
Government, CAA and NAA personnel
Service providers responsible for the Safety Management System within their organization
Certificate awarded
An IATA Certificate of Completion is awarded to participants obtaining a grade of 70% or higher on all exercises and exams. A special distinction is awarded to participants obtaining a grade of 90% or higher.
This course is a step toward earning an IATA Diploma in:
Safety Management in Civil Aviation Diploma